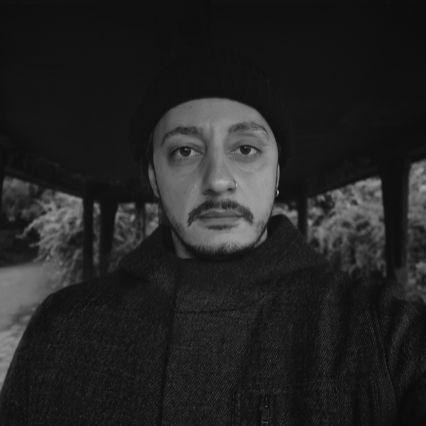 Rico Casazza's sonic identity is defined by a radiant array of shades. With an extraordinary ear for sound and the uncanny ability to create music that draws a bold connection between different vibes, he's built a reputation over the years as a multi-talented, multi-genre.
Italian born, London based Rico left his homeland at a young age to settle in London.
Establishing his name in the scene through a vibrant range of sound that expands through Techno, Electro, IDM, Ambient, Downtempo, as well as playing as a Dj and occasionally as Live Performer, he has played mostly in UK, Europe and South America.
Rico's sound signature can be described by different moods that characterise his character: nostalgic atmospheres that result in songs driven by melodies, ethereal, mystical, dystopian, futuristic, ominous; the kind of music that brings you inwards.

Ever since his debut release in 2007, Rico has fully embraced limitless diversity & versatility in his music, allowing him the freedom to explore the sonic depth of multiple styles, always looking for something new and re-inventing himself, in search of true uniqueness; creating multi-dimensional songs has proven over time to be one of his ultimate assets, Over the years Rico has built a strong loyal fan-base & quite a big following in the span of 11 years, releasing 18 EPs, 6 full albums, 15 remixes and still counting.
Rico has taught Ableton Live, with the advantage of being able to speak English, Spanish and Italian, which has led him to teach music production online and at schools in both England & Mexico in the last few years.
Lastly, he also works as a sound designer, sound recordist and occasionally composer for films, a new path that has led him to be more immersive in the world of Film and audio/visual.