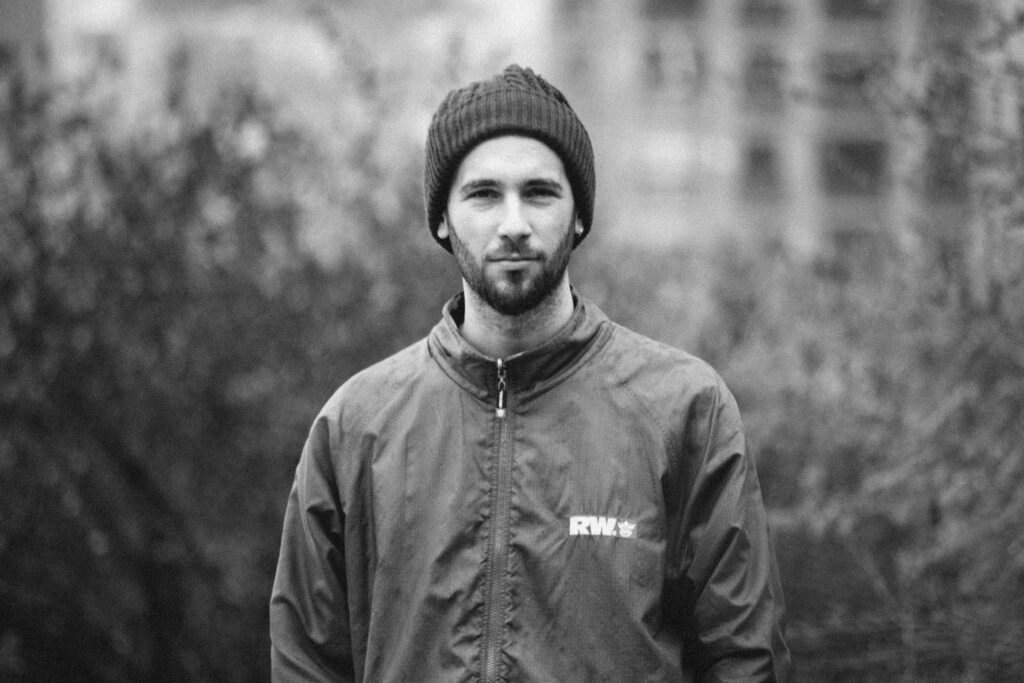 David is the real name behind Dakpa, Difid, Equal and Dcp. His interest for music develop in a very early age influenced by his brother's vinyl collection and his uncle being a well known flamenco guitarist in Spain.
In his teenage years he began to work in a nightclub in Palma de Mallorca and it was then that he discovered electronic music. At that moment he bought his first decks and immersed himself fully in the world of production, determined to capture and materialize his own vision of electronic music in the club. By investing hours in the studio and thanks to his curious and self-taught personality, he developed extensive knowledge in the field and his work began to sound throughout Europe. He released his first vinyl as Dakpa in 2014 with Amam, a label with which he continues to collaborate today. Later releases like "The Ash Lagoon" on Sukhumvit or "Regression" on Mulen Rec, as well as many others, end up positioning him as one of the great talents of the current Spanish electronic scene.
His charisma and personality directly influence the atmosphere on the dance floor. Matured as a DJ playing in local clubs, and in Madrid's club scene, where he lived for a few years, his extensive experience behind the decks led him to play in clubs such as London (Basing House), Paris ( Rex Club), Berlin (ClubDerVisionaere), Amsterdam (ADE Festival) or Madrid (4every1 Festival). His sets are eclectic, avant-garde and addictive, add that to his uplifting personality and the result is what you can expect from this "old school" Mallorcan DJ,
His personal, artistic and creative concerns are clearly reflected in his career as a music producer, and it is this interest in trying to express them all that leads him to create different aliases. In addition to being part and co-owner of Befog, a platform that he uses together with his friends Alessio Mereu and Enrico Sedda to plan their joint productions, he also creates DIFID, the alias he works with for Yoyaku. This French platform distributes its own Parsatik label and publishes other productions of the artist within their extensive record catalog.
LINKS
Fb:
https://www.facebook.com/difid.music/
https://www.facebook.com/dakpainfo/
https://www.facebook.com/befogmusic/
https://www.facebook.com/equaltrax/
Soundcloud:
https://soundcloud.com/dakpa

RA:
https://www.residentadvisor.net/dj/dakpa
Podcast:
https://soundcloud.com/dakpa/sets/mixes

Videos YouTube:

https://www.youtube.com/watch?v=Xq2IlwNQfCY DIFID YYYLTD001 A1
https://www.youtube.com/watch?v=zXIlSJiXbZM RARESH PLAYING DIFID YYYLTD001 A1
https://www.youtube.com/watch?v=7imdeSiJSIk DIFID PARSATIK001 A1
https://www.youtube.com/watch?v=JGfcLBMMu5c RARESH PLAYING DIFID PARSATIK001 A1
https://www.youtube.com/watch?v=Hbsa4wrOi68. DAKPA – JOHN DIMAS REMIX (SUKHUMVIT REC.)
https://www.youtube.com/watch?v=XwSndLgy7l8 DAKPA – HUMAN WEAPON (SPAECIAL REC.)
https://www.youtube.com/watch?v=ey2QwDM9IJA DAKPA – Aqueous Regression (Mulen Records)