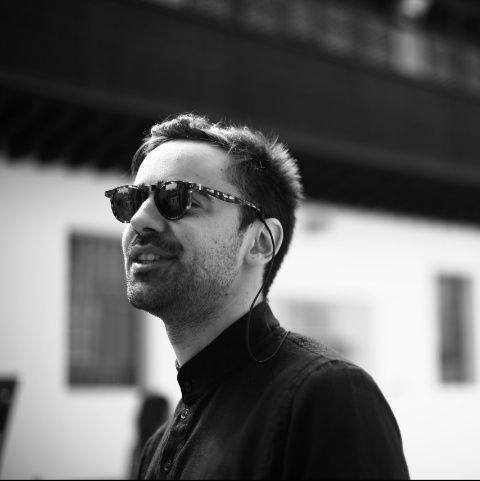 Baltazar's first contact with electronic music started in 2006, seeing how his older friends were attracted by the sound of DC10 Ibiza and the glorious era of minimal music. Still very young he started to get involved with those friends who introduced him their passion and he started very often to investigate, learn and play with them attracted by the sound of Ricardo Villalobos, Onur Ozer, Lucio Aquilina, Gaiser, Ambivalent and many others (…) keeping all of this new influences as a hobby, he started to play some records at home with friends more often and play in a very small events with friends, but it's in 2010 when he decided to go deeper and start in a random way let's say, to try to create his own tools and loops, which would develope by the past of the time into his own vision of minimal, influenced by the freedom of exotica, experimental and his experience playing capoeira instruments(…)
In 2016 doors of heaven literally were opened to him, when in his town (Palma) a new venue called Warehouse emerged out of nowhere, starting what would be the underground scene in the island (…) when after one of the firsts events he coincided in an "afterparty" with their crew and for no reason he started to play, after few minutes an smiley guy who was listening carefully, went straight to the dj booth and told him: "you are now one of our residents".
Since then, he has focused all his energies by developing his own sound which has been very well recieved by well known names in the scene.
He is still playing as a resident in Warehouse, being able to share cabin with some good artists and friends, and now, after few releases out, and some gigs around Europe in a near future, he is working in the studio keeping some new material wich will come out soon or late.
LINKS
https://baltazarism.bandcamp.com/