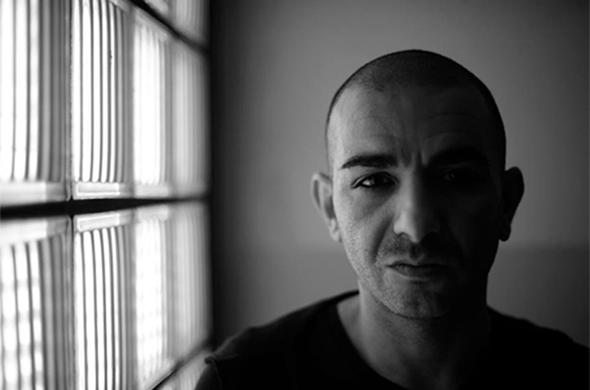 DJ and producer Andrea Ferlin is one of the founders of SLEEP IS COMMERCIAL. It was in 2008 that
Andrea, alongside Francesco Assenza, brought the label to life with the release of tracks as duo
Dunkle Dummies and with the launch of the now legendary SLEEP IS COMMERCIAL nights.
While moving to Berlin and establishing SLEEP IS COMMERCIAL represent the latest chapter in
Andreas decade long career, his impressive and extensive background in electronic music have made
him a familiar name on the international club circuit. Equally as prolific in the studio as playing live, in
between sharing line ups with techno legends like Richie Hawtin and Marco Carola or regular guest
appearances at Circoloco @DC-10 in Ibiza, Andrea found time to craft his production skills and has
released his own material since 2006 on groundbreaking labels Freak n'Chic, Mindshake and
Leftroom.
These days, with SLEEP IS COMMERCIAL and Berlin, Andrea is part of two unique communities, one
specific and the other general, both dedicated to moving electronic music ever forward. And in Berlin
Andrea has really discovered and shaped his sound, producing a signature apparent in all his tracks
and performances, something seeming to sway effortlessly between the beat machine and the snake
charmer.
Look for patterns within the over ten year career of Andrea, a strong theme emerges in his
commitment to artistic collaboration. Indeed, Andrea's earliest successes were in partnership with
Dusty Kid between 2002 and 2006. Together, as Duoteque, they released 5 records for the German
label Boxer Sport and appeared on compilations from Minus, Systematic and Crosstown Rebels.
More accolades followed for his next partnership with Matteo Spedicati. The 2007 and 2008 working
with Matteo as "Clarissa Haze Duo" Andrea found an astonishingly different angle to create electronic
tracks from inside his own music. Today, in many ways SLEEP IS COMMERCIAL offers Andrea the
opportunity to transform his professional attitude towards artistic collaboration into a way of life.
Whether in the studio, party, or living room he shares the decks with friends, DJs, newcomers whom
inspire him towards constant new projects and experiments. In 2010 he joined forces with Daniele
Papini to release the "Club Mio" EP, and teamed up with new talent, Sardinian DJ Alessio Mereu
releasing 3 acclaimed EPs on SLEEP IS COMMERCIAL as DUM.
2011 saw the DUM tour travel across Europe showcasing their music flavor as well as the return of
some past collaborations; Dunkle Dummies and Clarissa Hazel Duo. To top off this year Andrea
released his new solo project, Sunny Charles, on SLEEP IS COMMERCIAL.
In 2013, together with his friend Donald Mezmercic he started a new project called Fedon, they
released the first vinyl called Modern Mantras, and then after couple of months they released the
album on CD called Modern Mantras as well.
In 2014 with the remix of Ion Ludwig, Andrea released his latest EP called Almost. A new album,
singles and some remixes will be coming during the year.
LINKS
Sleep Is Commercial: http://www.sleepiscommercial.com
Facebook: https://www.facebook.com/pages/andrea-ferlin/44793700886?ref_type=bookmark
Soundcloud: https://soundcloud.com/andrea-ferlin
Mixcloud: http://www.mixcloud.com/sleepiscommercial/
Discogs: http://www.discogs.com/artist/Andrea+Ferlin